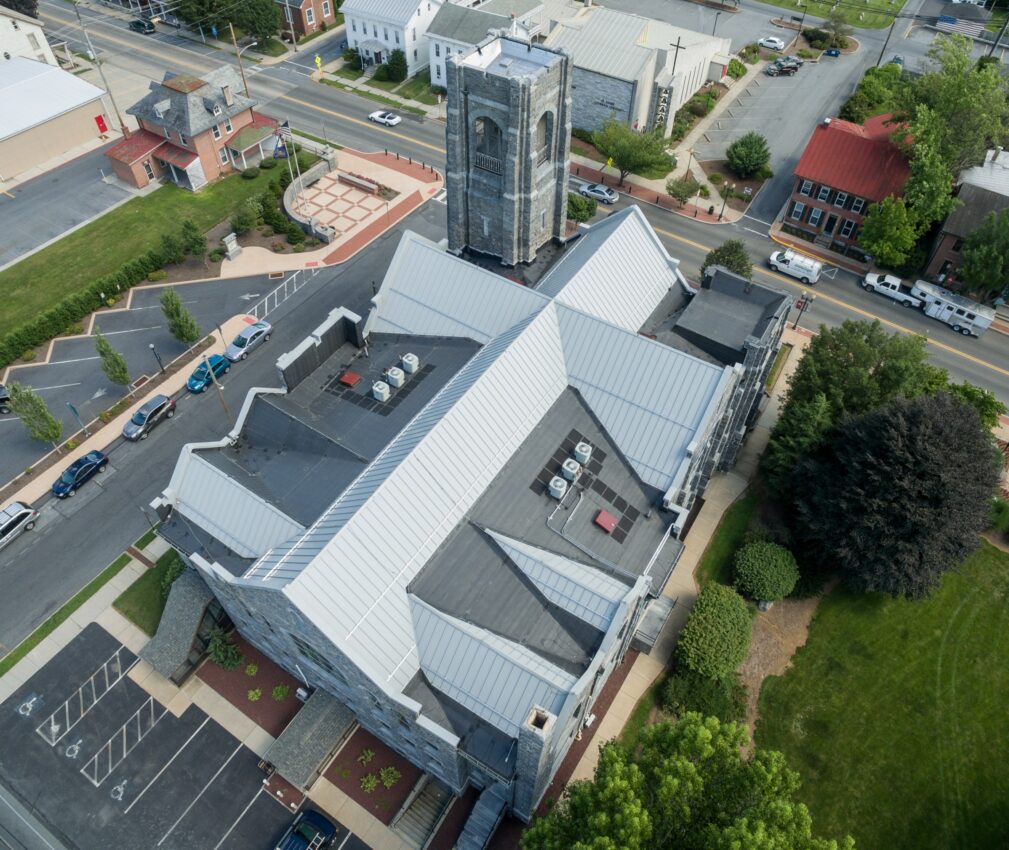 Roof Systems
Choose a Roof with Confidence
We'll help you find the right roof for both your building and your bottom line.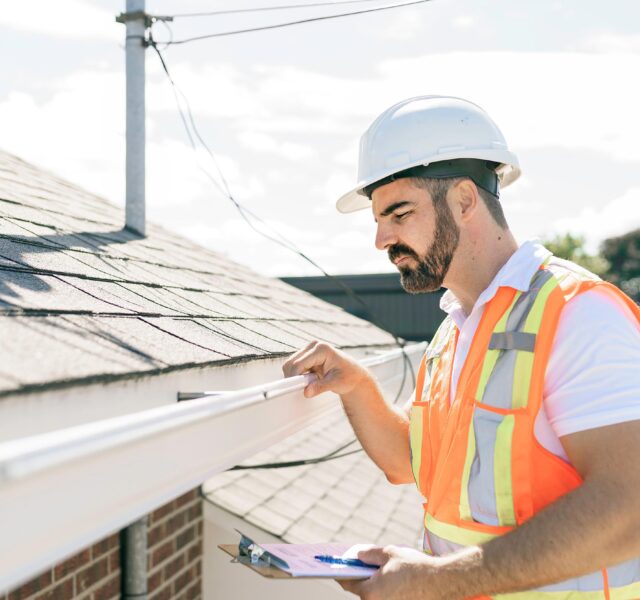 Making sense of roof systems.
Buying a new roof is a big investment, and the nuances can feel overwhelming. We translate the language of roofing and make it all accessible—the benefits and tradeoffs, the cost differences, and which applications will work best in your context.
For Pitched Roofs
Asphalt shingles are lightweight, versatile, cost-effective, easy to install, and simple to maintain. There's a reason they've become the standard for businesses, and they're especially suited to steeper roofs.
Common, dependable, economical
Comes in a variety of textures, colors, and details
Easy to install and patch-treat
Pre-manufactured metal roofs are synonymous with a long lifespan, making them a smart financial choice. Made of recycled steel or aluminum, these roofs are especially hassle-free for reroofing jobs since they can be installed directly on top of your existing roof.
Sturdy look that's especially fitting for commercial exteriors
Can easily last 50 years without replacement
Lower labor, time, and cost to install
Rustic wood shakes (typically cedar) are a great way to bring natural warmth to commercial exteriors. We're proud to be a member of the Cedar Shake & Shingle Bureau, a trade organization that ensures skilled installation.
Rustic, organic look
Valued as a natural material
Technical to install
For classic style, it's tough to beat slate—and some of our client projects simply demand this elegant look. Installing slate tiles requires skill (and occasional structural reinforcement) and we're proud to have a long history working with the material.
Timeless and long lasting
Valued as a natural material
Technical to install
For Flat Roofs
A popular and cost-effective option for commercial buildings, single-ply roofs consist of a sheet of synthetic material installed directly over insulation. They can withstand harsh weather and temp changes, and they're energy-efficient given their ability to reflect or absorb UV rays.
Economical and easy to install
Common options are EPDM (rubber), TPO (thermoplastic polyolefin), and PVC (polypropylene)
Flexible and lightweight (low stress on structure)
Asphalt roofs have been around for more than a century, and they're known for durability. While they're typically more expensive than single-ply roofs, they can be installed in layers for extra resilience and work on top of a variety of materials (timber, concrete, metal).
Strong puncture resistance
Highly waterproof
More labor-intensive to install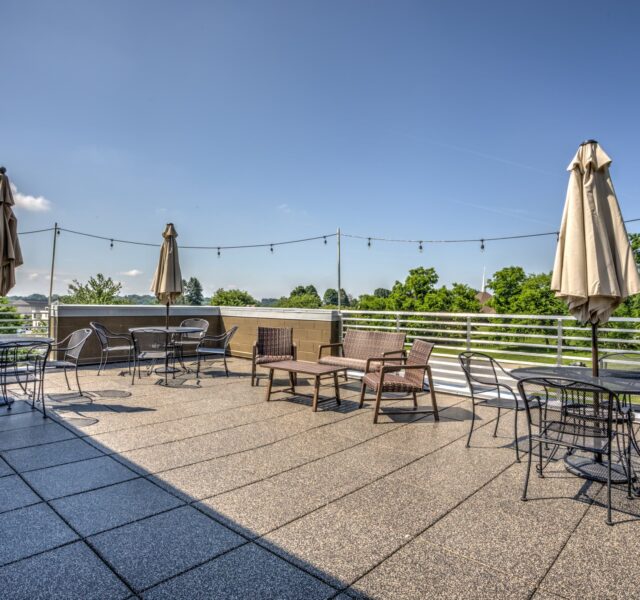 Other Rooftop Features

The Sky's the Limit

Some of our clients have a vision for rooftops that go well beyond function, and we're equipped to bring these spaces to life.
Patios and Pavers
---
Want to create a rooftop that your team or customers can enjoy? We're skilled at installing concrete pavers, as well as pedestal pavers (such as Elevate's composite SkyPaver system) that ground a rooftop environment.
Green Roofs
---
We've created green roofs for corporate headquarters, university buildings, and other organizations wanting to reinforce their environmental commitment. These systems combine layers of vegetation, support, and drainage so plants or vegetables can thrive.
Get in Touch
Ready to talk roofing?