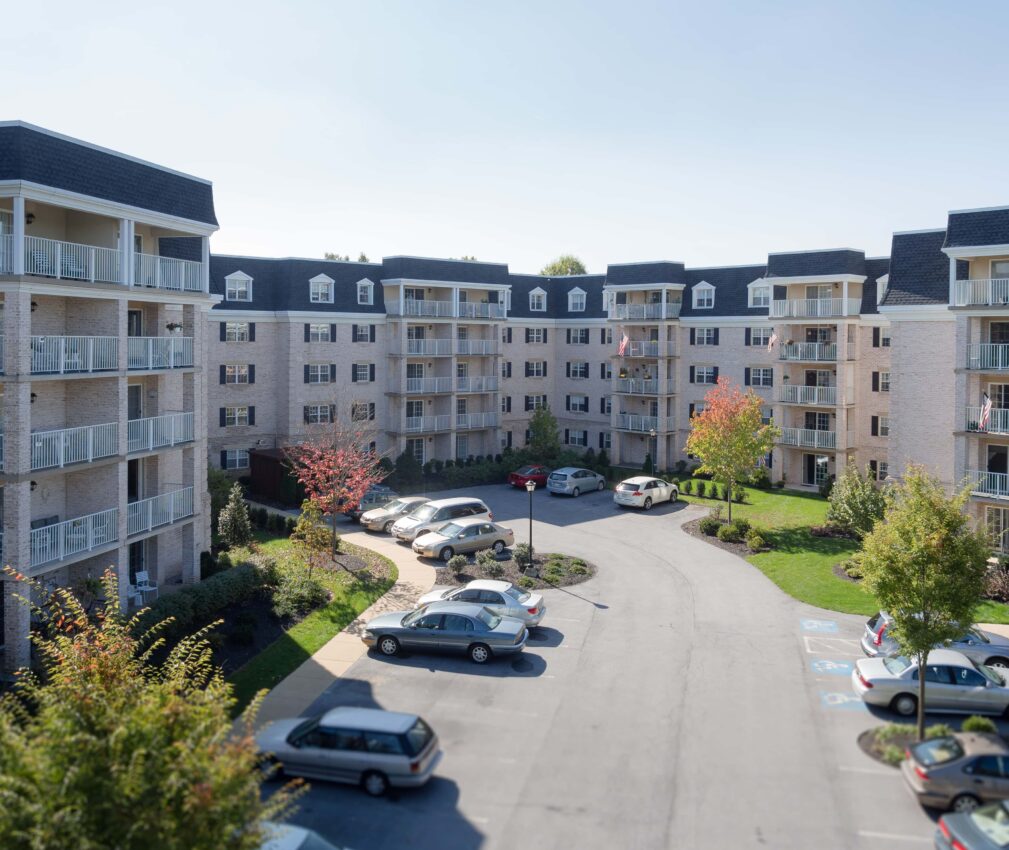 Preventive Maintenance Plans
Facility Maintenance Made Simple
Our maintenance plans are like a how-to manual for your entire building envelope. And we follow it for you.
Building managers, you deserve a backup.
After decades of facility construction, we noticed a real need for reliable maintenance. The revolving projects (and subcontractors) had left many building managers understandably stressed. So we leaned on our experience to start a designated facility maintenance team.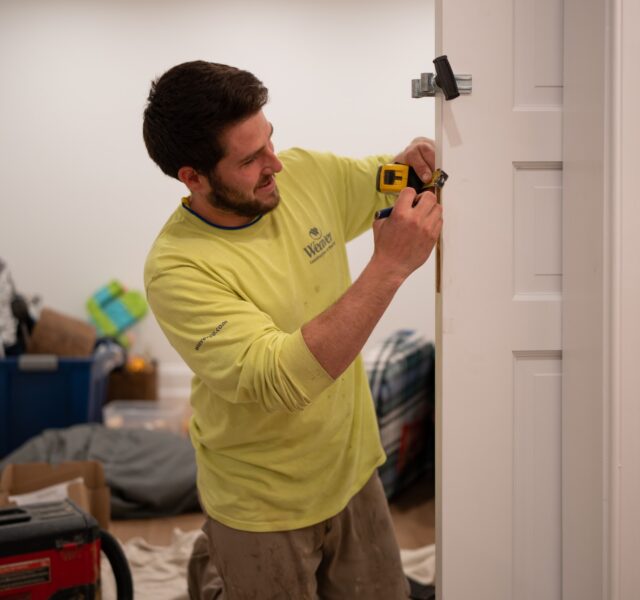 Whole-Building Specialists

Maintenance on Autopilot

Our custom maintenance plans cover essential contracting services for the whole facility. These are just some of the things we repair, tighten, and clean:
Exterior
Roofs
Gutters and drains
Masonry and concrete
Expansion joints
Siding (pressure washing)
Water run-off areas (downspouts, storm drains)
Windows and doors
Exposed lumber
Interior
Drywall and paint
Door hardware
Handrails
HVAC return vents
Fixtures
Ceiling tiles
Interior trim
Our Process

Streamlined and On Schedule
Step One: Customize
---
Our preventive maintenance plans are tailored to your facility and as comprehensive as you want them to be. They range from one general inspection per year to multiple annual inspections with on-the-spot repairs.
*We highly recommend biannual inspections.
Step Two: Inspect
---
During our inspections, we carefully evaluate all of your facility's interior and exterior elements. If your plan calls for it, we do repairs. And we provide you with a full photo report of everything we find.
Step Three: Maintain
---
The way we see it, our partnership extends well beyond your scheduled maintenance days. So when the roof leaks before your next inspection, we're a call away.
Want to explore a plan for your facility?
Facilities will always be unpredictable. Maintenance services shouldn't be.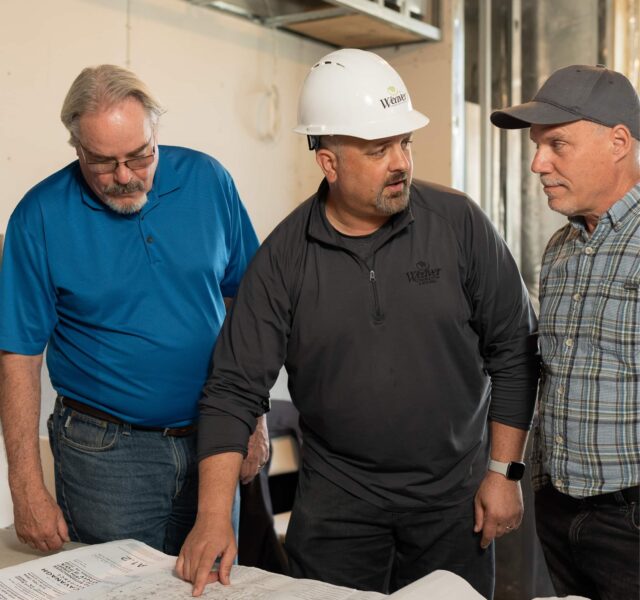 The Weaver Way

A Skilled and Humble Team

Our facility maintenance division is a team of many specialists: roofers, carpenters, foremen, a superintendent, and a director who oversees the whole operation. We all bring different skills to the job site, yet we share a commitment to warm professionalism and tidy work.
Manage multiple buildings? We'll design a plan for all of them.