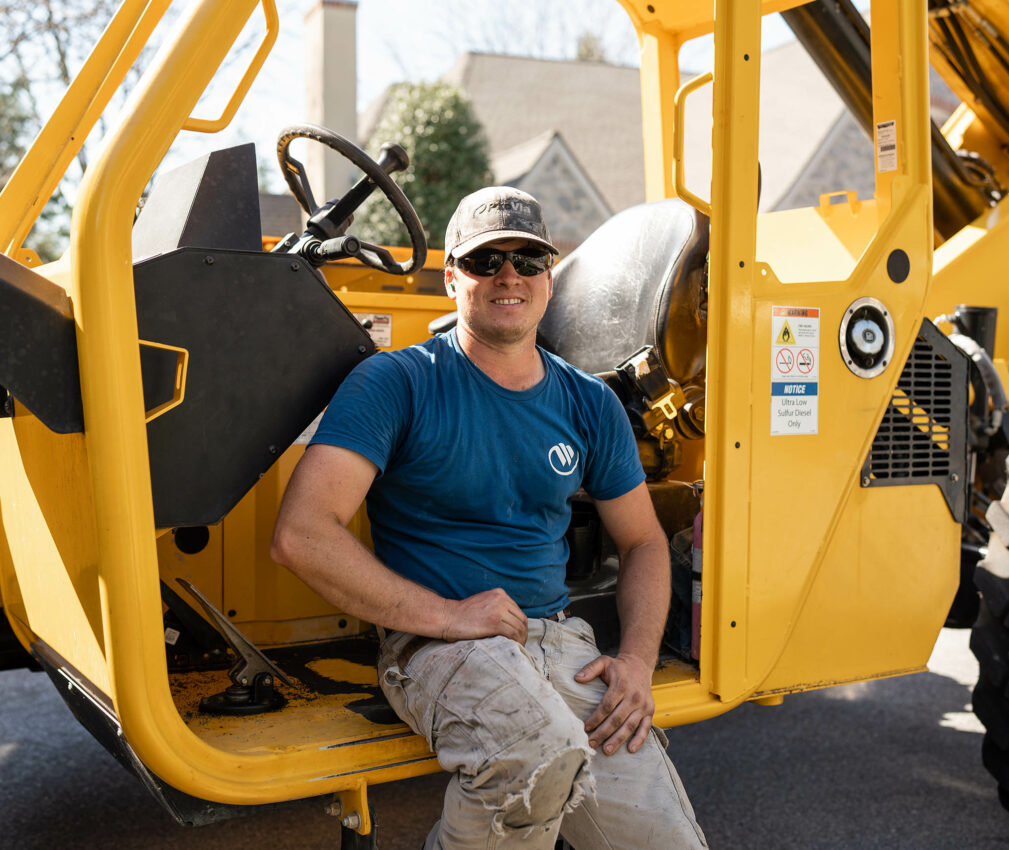 Construction
Toes of Steel, Heart of Gold
The most important thing we build is trust.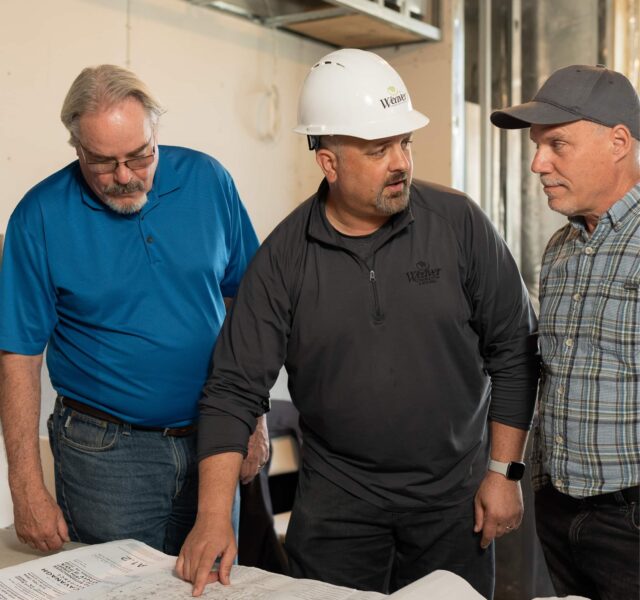 Care that shows, especially on the job site.
We take the technical side of our craft seriously. Yet we believe how we treat those around us matters even more. Our motto—People first, buildings second—means never sacrificing professional conduct, thorough communication, or safe protocol. No matter the pressures a project may bring.
The Weaver Way

How We Do Construction
We play coach—or quarterback.
---
Whether we own the whole game (design-build) or call the critical plays (plan-spec), we're a team player through and through. Collaborative, hard-working, humble.
We hold subs to the same standard.
---
While we hold a lot of specialties in-house, we also bring in trusted tradespeople to meet the needs of complex projects. No matter the crew, we take ultimate responsibility for the results.
We keep it clean.
---
Our attire, language, and conduct. The job site itself. Because when our crews are at work, they represent our business and yours.
We price fairly.
---
Our estimates reflect high standards of craft and communication. We don't seek to win work by lowballing. Instead, we price transparently and deliver on the value you've paid for.
We build relationships.
---
We aim for long-term partnerships over one-time jobs. That means getting it right the first time—and every time.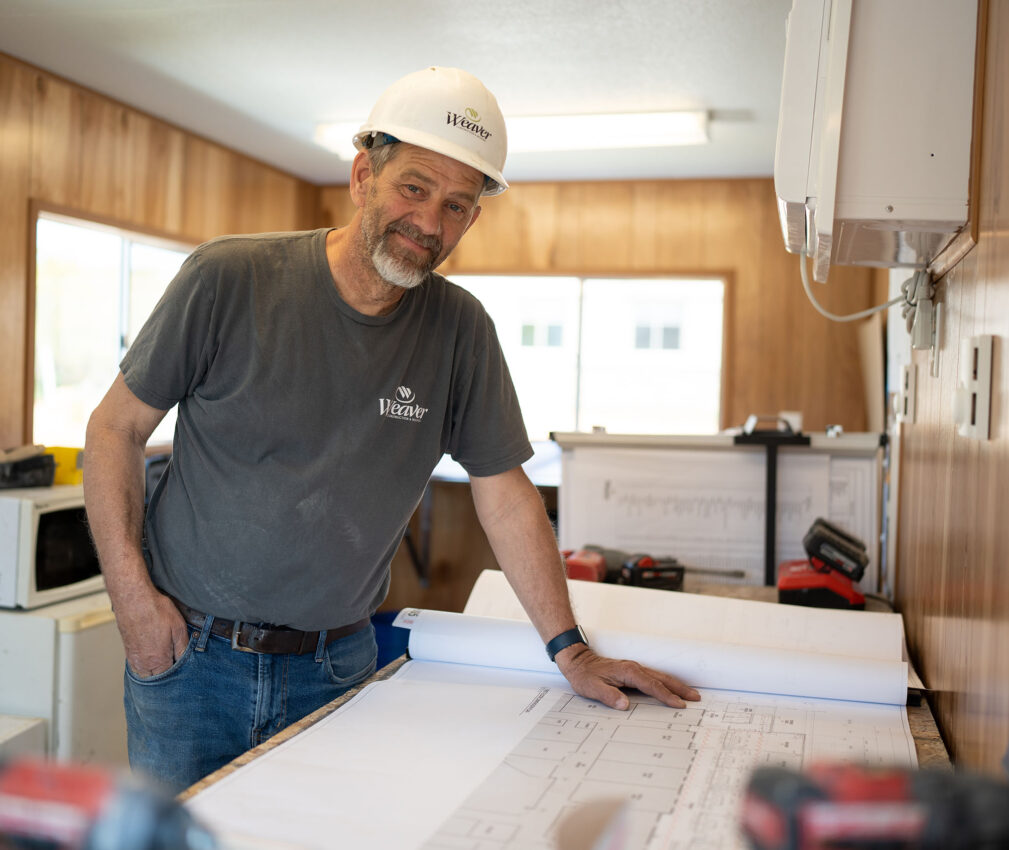 A Few More Words On

Budgets & Timelines

Keeping projects on budget and on track is a big part of what we do. Here's how we get there:
Thorough planning

Good budgeting begins in preconstruction, when we break down the design to provide a clear picture of what everything costs.

Accurate pricing

We lean on an experienced team of estimators (and advanced estimating software) to ensure the project budget reflects reality.

Collaborative input

Our preconstruction team refines numbers and schedules together before sending them out.

Strong accountability

We view budgets and timelines as promises, not suggestions.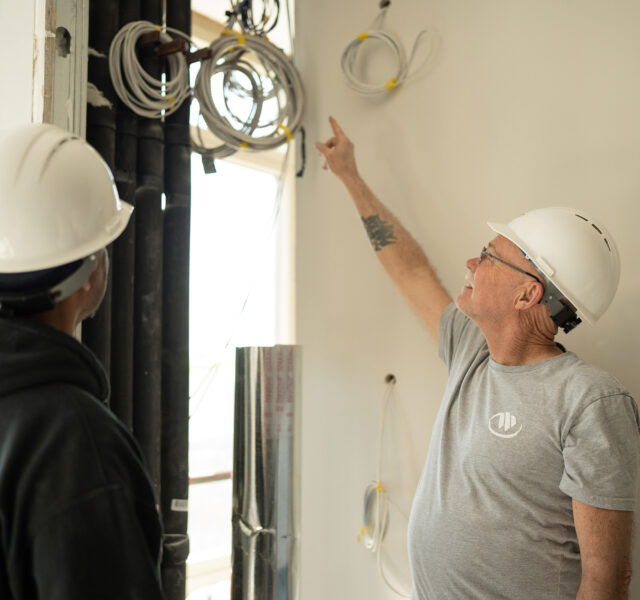 They say construction is organized chaos. We give them the "organized" part.
Good to know: Weaver holds general liability insurance of $10 million.
Our Specialties

Methods of Construction

With decades of project work under our belt, we can help you choose the right build type with confidence.

The most economical method of construction, wood framing performs well in smaller buildings (limited to five stories) or paired with structural steel framing in larger buildings.
Reduced materials and labor cost (no special equipment required, shorter construction times)
Insulative, improved energy efficiency
Natural and renewable material
This method is constructed just like wood framing, except with steel columns and beams. It's commonly used in fit-outs, remodels, and interior construction, and combines with structural steel framing in larger projects.
Lightweight yet strong
Fire resistant
Durable – resistant to rot and pests
This approach merges the benefits of both structural steel and pre-engineered steel construction. There are two main types: prefabricated metal stud walls combined with poured concrete floors, and structural steel supports combined with prefabricated metal beams.
Accommodates 8–10 stories (depending on design)
More efficient and cost-effective than some alternatives
A structural steel "skeleton" outlines the building's shape and carries all loads. Interior and exterior walls are framed using light-gauge metal or wood framing.
Interior layout flexibility – fewer load-bearing concerns
Architectural flexibility – fits various shapes and sizes
Accommodates large facilities
Pre-engineered steel buildings are designed and engineered as a complete structure. That means the materials are fabricated off-site, brought to the site, and constructed.
Allows for large spans of open interior space
Low maintenance – doesn't crack or warp
Many options for upgraded exteriors
This method of construction combines poured concrete (or block concrete) walls with precast concrete planks to form the combined ceiling and floor.
Sound dampening
Non-combustible
Withstands extreme weather